One of Britain's best-known head gardeners, Troy Scott Smith, has devoted his career to the beauty and romance of gardening. Since joining the National Trust of England, Wales, and Northern Ireland, in 1990, Troy has led some of the world's most beautiful gardens, among them the Courts (Wiltshire), Bodnant (Wales), and two stints at Sissinghurst (Kent), where he has led a remarkable transformation and restoration of the Vita Sackville-West gardens.
After spearheading a multi-year plan as head gardener at Sissinghurst, which included the recreation of a Mediterranean-style garden from the Greek Island of Delos, Troy left to assume leadership of the award- winning Iford Manor Garden in Wiltshire, near Bath, where he set in motion a ten-year masterplan. After two years, Troy returned to his spiritual home of Sissinghurst.
In this National Speaking Tour, Troy will visit five cities across the country over the course of two weeks, recounting his long tenure at Sissinghurst and his efforts to recapture the distinctive vision of its creators.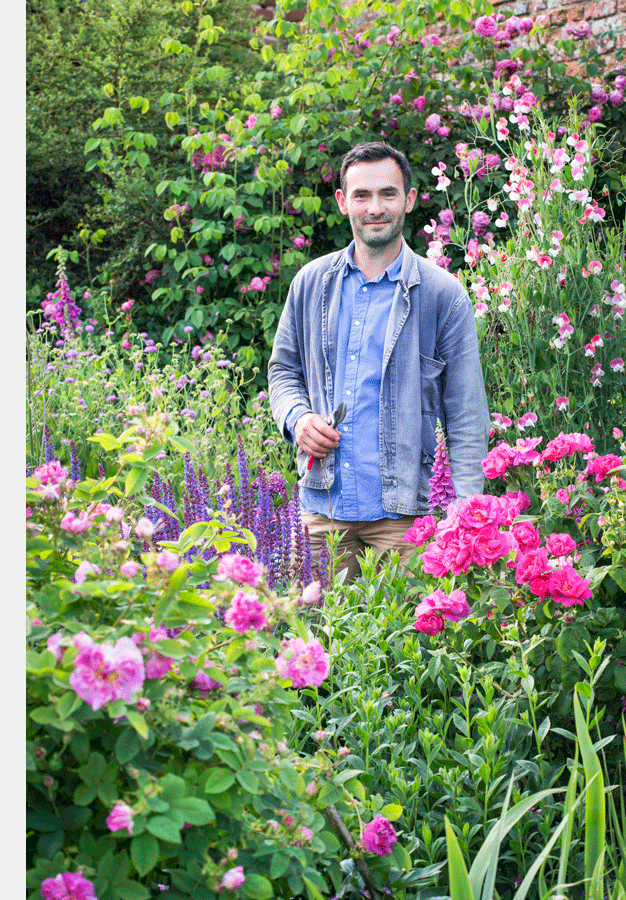 WEDNESDAY, MARCH 23
The Norton Museum of Art
West Palm Beach, FL
Inaugural Daniels Family Garden Lecture
FRIDAY, MARCH 25
Wilshire Ebell Theatre
Los Angeles, CA
MONDAY, MARCH 28
Filoli Historic House & Garden
Woodside, CA
WEDNESDAY, MARCH 30
The New York School of Interior Design
New York, NY
FRIDAY, APRIL 1
Long Hill – Trustees of Reservations
Beverly, MA
---
Garden Conservancy educational programs are made possible in part by the Coleman and Susan Burke Distinguished Lecture Fund and the Lenhardt Education Fund, with additional support from Ritchie Battle, Camille Butrus, Courtnay and Terrence Daniels, Celia T. Hegyi, Rise S. Johnson, and Susan and William McKinley.
Click here to register.